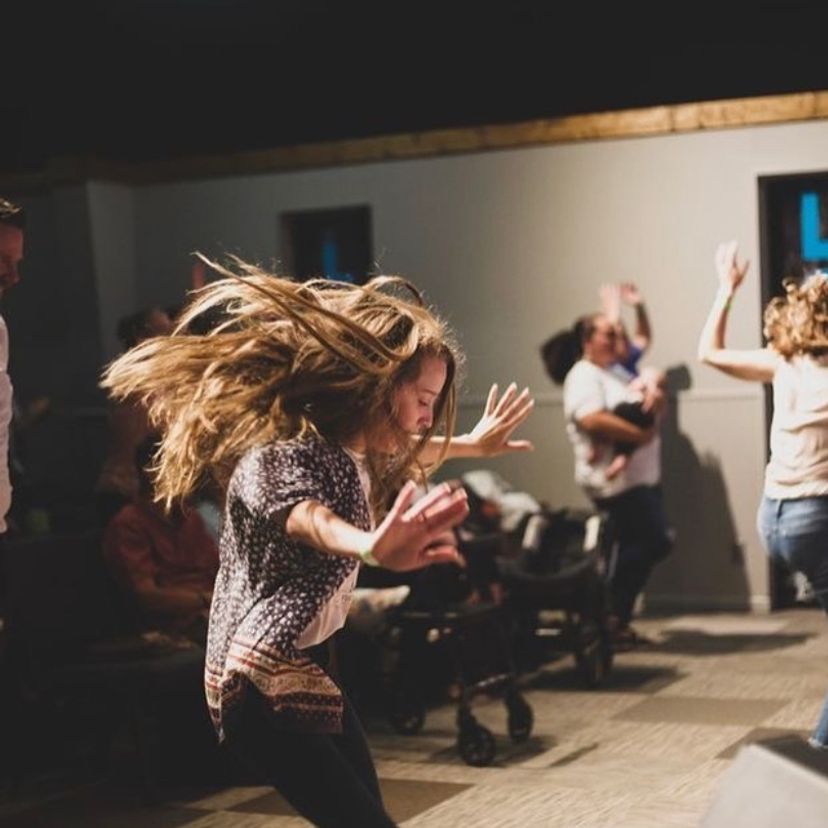 Our Mission
Our mission is to partner with parents to see sons and daughters discover their identity and Kingdom purpose.  On a practical level, we will educate them as an individual and instruct them in the arts, with a concentration in worship. On a spirit level, we seek to equip, impart and empower. It is our desire that each student will discover their gifts and learn to operate in them. In turn, we will create a Kingdom-minded culture that sets the hearts of the students to the harvest of the nations. 
Educational Practices
We are a University Model School. This means we have the best of both worlds! Students at RSW learn on campus 3 days a week and at home 2 days a week. This allows for a marriage of parental influence and interaction with a community of like-minded believers. 
We are a worship and arts emphasis school. We aim to create a mindset for the students that their whole life is worship (Rom 12:1-2). We believe that their spirit man is integrated into every aspect of their lives. Therefore, we seek to educate the whole student, not merely on an intellectual level. We learn and create with an emphasis on worship and the arts. We foster creativity by learning to partner with the Holy Spirit in the classroom, worship expression in the arts, and in community with others. 
We teach freedom. We were created for freedom (Galatians 5).  We aim to teach students to steward their freedom well. We place the responsibility to finish (on assignments, conflict within community, submission to authority, etc…) on the student as to understand the power of their choices. 
We educate them as individuals. We want to nurture each student's individuality. We educate the student according to their strengths and purpose, allowing grace to overcome their fears and weaknesses. We want to strategically prepare each student to complete his/her God given purpose in the earth. 
We love God's Word. We believe the Bible is the infallible Word of God. All curriculum choices and instruction is rooted in our belief that all knowledge and wisdom comes from the fear of the Lord. Understanding is built on a love for truth and truth is not found outside of God's Word. 
We encourage students to self-teach. We believe the Holy Spirit leads and guides us into all truth. In partnership with Him, RSW students will become strong readers, therefore accessing endless resources to enrich their education journey. It is our goal to have the students working independently and responsibly by the third grade. Teachers are available to aid in the learning process.
Spiritual Practices
We are sons and daughters of God. (Rom 8:14-17) At the core of who we are, we are created to be loved by our Father. We are unfulfilled outside of full communion with Him. Everything we will ever accomplish in life will be rooted in our identity as sons and daughters of God. We must live, create, love and serve FROM APPROVAL, not for approval. We want our students to know who He says they are and therefore fulfill their purpose from overflow of relationship instead of striving for place. 
We are worshipers. In worship, we continually discover His worth and, in turn, our worth is shaped (John 4).  We were designed to respond to His presence. We believe creativity is rooted in relationship with the Creator. Our students will learn to passionately express worship through the creative arts (song, dance, music, writing, music theory, ensemble, drama, painting and drawing). 
We are multipliers. We are commissioned by Jesus to make disciples of all nations. All of us are commanded to preach the Gospel in word and in action, knowing that signs and wonders follow those that believe. (Mark 16:15-18) 
We are His ambassadors. In Matthew 16, Jesus gives us the keys to the Kingdom. He gives us access and authority to release the atmosphere of Heaven on earth through prayer. Our students will regularly practice using this authority in intercession for restricted nations, our nation, our city, our families, lost loved ones, etc… We teach our students their powerful position as an ambassador and joint heir of Christ in bringing His Kingdom realm to earth. (Eph 2:6)